The Edited Version
Dreamscape Multimedia is a full service marketing communications clearinghouse specializing in online marketing, SEO and web design for churches and faith-based organizations.
Dreamscape Multimedia helps companies to establish and promote a strategic web presence geared to drive qualified website traffic. In 2007, Dreamscape Multimedia launched the Prosperity program, paying its resellers 50 percent on all web hosting business contracted through referral. The company was recently recognized by the Environmental Protection Agency for its investment in renewable energy.
Inception: November 7, 2001.
Our Mission
We support the drive of the human spirit toward the worthy goals of service and commerce God. We do this by:
Improving our clients' ability to communicate their story with their public, and

Improving our clients' ability to serve their public through leveraging web-based technology in conducting day-to-day business.
Who We Are
We are as much activists for a thriving business community as we are business people.
How We Measure Success
Dreamscape Multimedia measures our performance against the following:
Do we operate from a set of core values; not a leader or ideas?
Do we foster a culture of loyalty, internally and externally?
Do we invest in continuous self-improvement for the organization and its team members?

Are we moving ourselves and others closer to God through the work we do?
Target Market
Small business owners and non-profits; the folks who need the most help.
State and local governments.

Churches and faith-based organizations who serve and lead others to God.
What Makes Dreamscape Multimedia Unique?
Broad experience in the separate but interrelated fields of marketing communications and employee communications/training.
Flexible organizational structure, which lends itself well to changes in client needs. We are able to offer a wide-gamut of marketing and multimedia services, quickly contract the best talent, and maintain low overhead. This allows us to handle a greater work capacity than a shop that would attempt to keep all work in-house.
---
The Renewed Version
It's true. We used to be in the business of chasing the Almighty Dollar.
Near the end of 2014, I began going through the process of dismantling Dreamscape Multimedia. After over 20 years in the online marketing industry, we had managed to build a solid client list, however something was still.. missing.
You see, after years of plugging away at websites, hosting, SEO and marketing, I was still working 60-70 hours per week. And–while it was enough to feed the bank account–the work wasn't feeding the soul like it used to.
The fact is, marketing work doesn't feed the soul as much as it feeds the ego. And, as my ego became diminished through the spiritual quickening offered by meditation and prayer, I began to realize the ONLY thing in this life that would fulfill me (or any of us) is a deeper relationship with the Creator.
In fact, that's the only reason we're here.
(When you awoke this morning, you probably didn't think you'd discover the secret to life posted on web company's About page, did you? And yet, there it is.)
As 2015 began, this revelation was further reinforced as I pushed out over 400 accounts in a few short months. That was when I truly realized all I had been building for the past 20 years was smoke.
It was nothing. Temporal.
At the time I'm writing this, there are only a few weeks left of 2015. I have come to the decision that Dreamscape Multimedia no longer will take on any work that does not point others to God.
To that end, the Carpenter's Path project has been launched. Carpenter's Path is a website model available to Christian churches and faith-based organizations. The design is simple and clean. The ability for users to control the layout on each page is the best I've ever seen. It's easy to learn, easy to use, stable and secure. Finally, there is a suite of powerful tools available, tailor-made just for church communities.
So there you have it. A little about where we've been, a little about where we're going.
If you're shopping for a web company and you're in the private or government sectors, I hope you'll understand. There are a lot of fantastic web companies out there who will be more than happy to serve you.
Dreamscape Multimedia has finally contracted with a really big client–thee Client. There is nothing we can ever do to serve Him enough. There is no website we could ever build that could repay our debt to Him. All we can offer is ourselves and a little service to others.
In support of your efforts,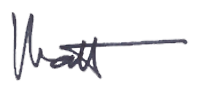 As of January 1, 2016, you must be a church or faith-based organization to become a new Dreamscape Multimedia client. We are accepting no other clients at this time.