Testimonials
"Dreamscape Multimedia was light years ahead of the competition in a variety of areas: fast response time, professionalism, value-added services and understanding my company's needs."
Kent Housler
Personnel World
More testimonials...
Web Design That Converts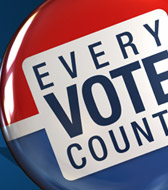 The best online marketing strategies can lead throngs of visitors to your web site. If your site fails to convert traffic to phone calls, emails or orders, you're wasting your money.
Web design case studies...
Web Hosting: Reliable & Secure
Our hosting plans fit most small business websites. Have a larger site? Let us create the hosting plan you need, including dedicated servers, VPS and PCI-compliant web hosting.
Compare web hosting plans...
Setting the Stage According to comScore, the leading source of analytical data about the internet, Google has cornered sixty-seven percent of the online searches done in the United States, as well as the majority of searches done internationally. Furthermore, several e-commerce studies have shown that search engine traffic coverts better than any other source of […]
The next time you're in Hong Kong, don't worry about having to wait minutes for a page to download on the web. The business hub in China with more than 7 million people provides people with super-fast Internet access. In fact, SmartPlanet ranks it number one on its list of where to find the world's […]
More and more local customers are using the internet and their smart phones to find businesses.  Gone are the days of looking through a telephone directory to find a local dentist, party supply store, or exterminator.  Today, over 70% of consumers searching for local businesses use the internet to find what they are seeking.  If […]